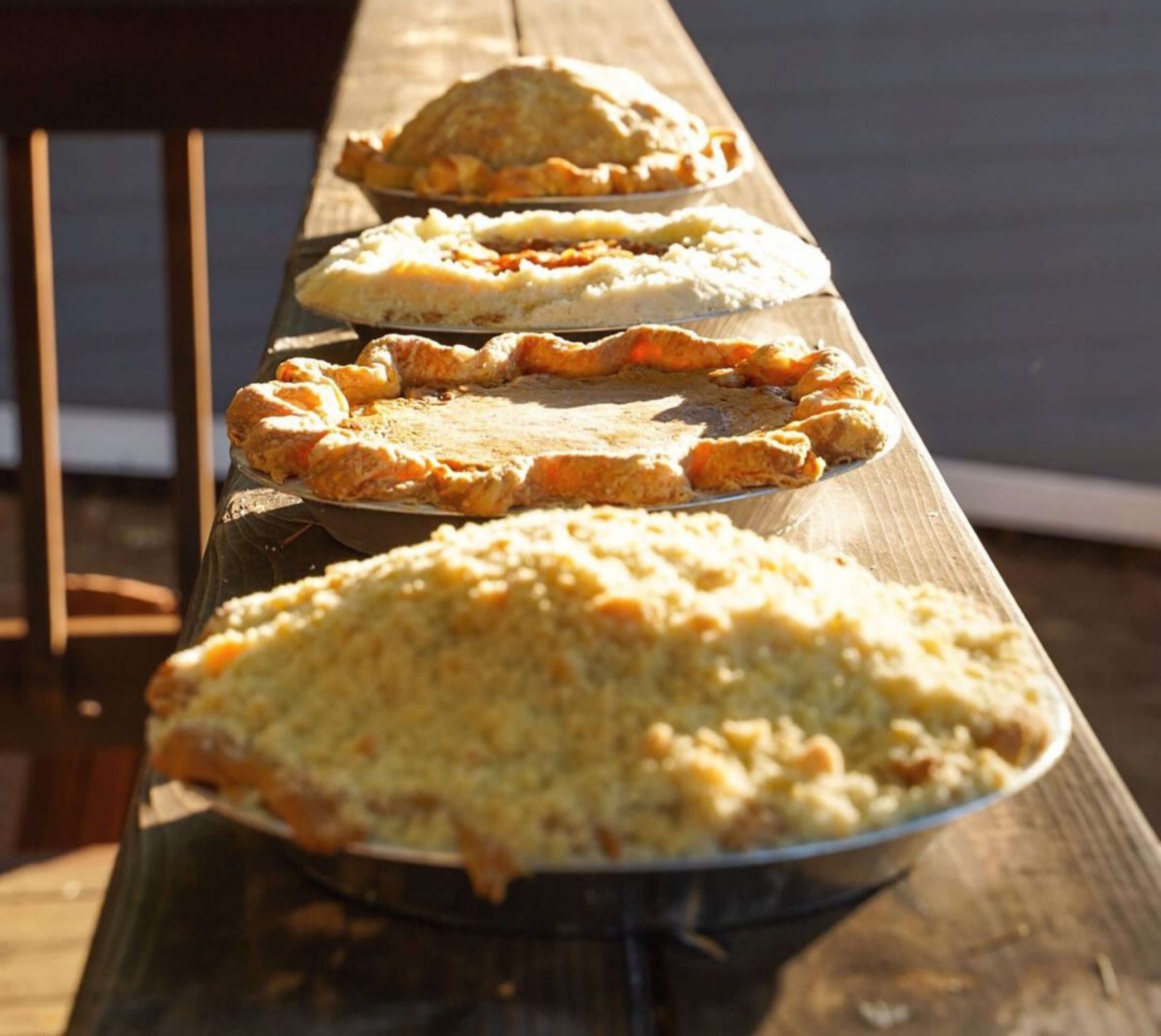 Baked Pies
Thank you for pre-ordering your Joan's Apple Bakery Pies!
Please fill out the form below. To ensure availability, your pre-ordered pies must be pre-paid and ordered one week in advance. To confirm the order, we will be contacting you via telephone within 48 hours of receiving this form to receive payment. The order will not be confirmed until payment is received.
If you plan to pre-order pies and to pick them up in less than a week, please call the Pie Shop at (530) 622-0184 or email alicia@delfinofarms.com to inquire about availability. We cannot guarantee availability with less than one week's notice.
Contact Information
Joan's Apple Bakery
3205 North Canyon Rd Camino CA, 95709
(530) 622-0184
alicia@delfinofarms.com